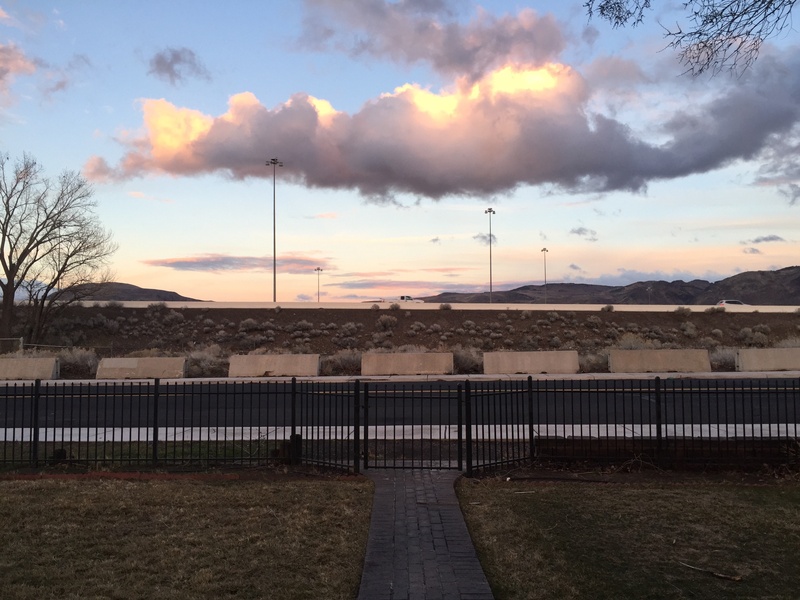 I spend 30 minutes reeling in the Walmart near my work, wandering in erratic circles trying to find a card and wrapping paper for a retirement party at work. I've rarely gone into one, a Walmart, and I don't know where anything is. The cashier when I go to check out looks panicked and and overwhelmed. It's a Friday.
As I'm walking out the doors, I pass a woman who stops and looks at the mountains behind me. "Look how beautiful the view is!" she says to her husband. "How the light is coming down," she says, encompassing the mountains in the gesture of her hands.
I look back and see she's right. Frigid clouds hang in a slow-motion dance with the crest of the Sierra. The sun, behind them, makes the clouds glow. Streetlights, roads, and warehouses cut the flanks of the hills into a jumble of mountain slivers, but yes, she's absolutely right, it's still beautiful in a weird, disconnected way.
I admire her for seeing a view in a Walmart parking lot. I can't wait to be out there.